Chalet to rent above the hamlet of Evolène (Herens Valley,Valais,Swiss Alps)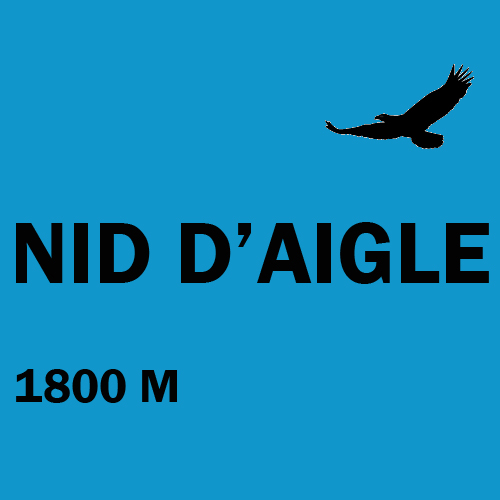 Your holidays in an authentic chalet to rent, built in 1911. Homecoming and healing facing one of the best views of the Alps. The chalet was recently renovated in the traditional style. It strikes the perfect balance between modern amenities and simplicity. A snug Alpine hideaway to get away from it all : back to nature, slow life & "digital detox" !
The Eagle's nest Chalet (1800m/5'800 ft) is situated above Evolène, on a sunny terrace with a superb view of the glaciers and the mountain panorama of the upper Val d'Hérens : Dent-Blanche, Dent d'Hérens, Dents de Veisivi, Mont-Collon, Pigne d'Arolla, etc… A road accessible to vehicles affords easy access to the vicinity of the chalet which however is completely secluded. A chalet to rent above the hamlet of Evolène, one of the most beautiful village of Switzerland (Herens Valley,Valais,Swiss Alps)
Open from April to November
Check-in: 04:00 P.M.; Check-out: 9:00 A.M.
Stays under 7 nights possible only on last minute reservation
Tradition & Relax
Authentic swiss chalet
Digital detox : No WiFi, no TV
Pets welcome
Isolated, Absolute silence
No direct car access
Exclusive alpine view
South facing
Gallery
Testimonials
Nous avons passé deux semaines inoubliables dans ce sublime chalet. La nouvelle table sur la terrasse offre un cachet supplémentaire de folie. La literie est exceptionnelle et le chalet est vraiment bien équipé. Merci Pascal ... un grand endroit pour les amoureux de la nature. Xavier M, le 5 juillet 2018 sur Tripadvisor

Magnifique séjour dans un lieu paradisiaque

Site grandiose, en dessus d'Evolène pour les passionnés de nature et de calme. Le chalet est rustique (chauffage au bois, électricité solaire pour l'éclairage uniquement) mais a tout ce qu'il faut pour passer des vacances reposantes. François M, Gland, Suisse, le 31 octobre 2017 sur Tripadvisor

Un lieu surplombant le val d'Hérens magnifique

Formidable endroit, propice à la lecture et à l'étude offrant le recul nécessaire avec la société incitant à la réflexion. Superbes randonnées, forêts somptueuses, de quoi retoucher ce que la vie peut nous offrir de plus authentique. 427lolo, Neuchâtel,Suisse, le 9 octobre 2017 sur Tripadvisor

calme, randos et réflexion

Voilà un très joli chalet typique, isolé avec une vue splendide. Il est confortable, spacieux et décoré avec goût. L'accueil du propriétaire est très attentionné. Merci encore.

Carop83, 

Toulon, France le 19 septembre 2017 sur Tripadvisor

Magnifique

Superbe Mayen en pleine nature, grande tranquillité, très bien équipé, et une vue à couper le souffle, merci à Pascal pour son accueil on reviendra Marijule, Romont, Suisse, le 3 septembre 2017 sur Tripadvisor

Magnifique endroit à découvrir

J'ai eu le plaisir de passer une semaine dans ce superbe mayen. L'accueil de pascal fût chaleureux, Il a même pris la peine de porter l'un de mes bagages. Il y avait également une petite bouteille de blanc ainsi que de la viande séchée m'attendaient dans le frigo 🙂 Sinon ce lieu est idéal pour se ressourcer et passer du temps nature. Le mayen était également très propre et fidèle aux photos Margaux, le 10 juin 2017 sur Tripadvor

Superbe

Le "nid", c'est l'endroit idéal pour se ressourcer dans un cadre naturel et magnifique. La montagne est splendide, les balades variées et sauvages, le coin isolé avec une exposition idéale question ensoleillement. C'est comme un retour aux sources avec tout le confort! Le chauffage au poêle (pierre olaire) et l'intérieur en bois font de ce Mayen un endroit charmant et reposant. La déco est simple mais jolie. Les vaches d'Hérens ne sont pas loin et si l'on a de la chance, les chamois et les cerfs seront au rdv dans cette réserve de faune, cela m'est arrivé de les voir à 20 mètres de la porte! Le village d'Evolène (environ 10min en voiture) est typique et convivial et on y mange très bien (quelques adresses incontournables, dont Chez Raymonde et la Taverne Evolenarde pour ne citer que ces deux). L'architecte devenu le petit épicier du coin, les boulangeries proposant le fameux pain de seigle valaisan, la petite boutique de laine et autres tissus traditionnels ainsi que l'élevage de yacks là-haut sur la montagne viennent compléter le tableau à la perfection. Pour terminer, l'hôte, Pascal qui a su garder l'esprit du Mayen, est super attentionné et disponible. L'endroit est toujours parfaitement préparé et je suis à chaque fois accueillie avec beaucoup de gentillesse et d'humanité. En fait cela fait des années que je monte au Nid et que je ne peux simplement plus m'en passer 😉 Jenny F - le 23 octobre 2017 sur Tripadvisor

Un ptit coin d'paradis pour un coin d'parasol
Access
The hamlet of Evolène, one of the most beautiful village of Switzerland(Herens Valley,Valais)
Evolène: the perfect destination for hikers and mountain lovers. The Val d'Hérens remains one of the most unspoiled valleys in the Alps: nowhere in the valley will you see the huge condominium buildings or the mountain-sides defaced by overdeveloped ski-pistes that have become so common elsewhere. The Hérens Valley is still essentially agricultural, and the villages remain small, traditional, and strikingly picturesque. They are nestled among some of the highest mountains in the Alps, including the Dent Blanche, the Pigne d'Arolla and the Matterhorn, making the valley a perfect spot for both active and contemplative vacationers.